Driven to help others succeed. Guided by my faith, family and friends.
Hi, thanks for stopping by, I'm Daniel Van Bogelen. I'm the founder of SDM, a digital agency that offers website design, graphic design, website development, and digital marketing.
I have a passion to help businesses succeed. Small businesses are the heartbeat and the backbone of America. Entreprenuers are the risk takers that have made this country great. The ones that believed a better life was possible, and through sacrifice and hardwork, have made a better life for themselves, their families, and the numerous people they impact such as employees, vendors, people like myself that assist with marketing solutions.
---
Founded SDM in 1999
I began my entrepreneurial endeavor in the summer of 1999. I started the company as a graphic design and promotional products company, operating in the Central Coast of California.
---
My family migrated here from the Bay Area, seeking a quieter, more peaceful place to live.
I quickly fell in love with building websites, and being able to make changes displayed instantly!
Within a couple years, building websites became the highest percentage of SDM's revenue. I started building websites in HTML then found the tremendous advantages of a CMS. I purchased a private label CMS system and built several websites on this system, including a few e-commerce websites (2000-2003).
Over the years, I've built websites using many of the most common open source platforms, such as Joomla, Drupal, Magento, and currently use WordPress for a high percentage of websites.
I also have developed a sophisticated CMS solution that we use for larger and in-house projects. This allows us tremendous versatility and security advantages.
---
Real Estate Websites and Marketing
Last year my team created a sophisticated real estate website solution. I'm really proud of it! You can get all the details at slorem.com. If you're an agent in SLO County, be sure to give me a call. We'll grab some coffee and talk about your real estate business. I'm very confident I can help you grow.
---
Co-Founded Prevention On Purpose in 2014
In 2014, I partnered with Chris Cucchiara, a successful life and health coach, in founding an initiative to help Central Coasters live healthier lives. The initiative is called Prevention on Purpose. I'm the Chief Marketing Officer for this organization.
POP has been an outstanding experience, as we've worked with many local charities, small businesses, and leaders in the local community. Our events have have received great admiration and praise from the "sold-out" audiences.
---
LiveSLO
Soon I'll be launching a community enhancing software project called LiveSLO. This project was built from the ground up by our team at SDM using our own CMS platform.
This project will provide an environment for SLO community to interact with each other at a greater level, sharing insights and expertise.
---
Traveling
I've had the opportunity to travel overseas with my career, twice visiting Japan offering photography services and twice visiting the Bahamas for a custom e-commerce solution.
It truly is a blessing to experience other cultures and experience the vast differences of people's lives.
---
Early Years
Prior to starting my own business, I was exposed to several small businesses.
I spent two years managing a food service company that grossed $350k a year. I managed all aspects of the company from ordering product, communicating with vendors, creating a schedule for employees, basic book keeping and accounting, and of course, day-to-day sales and operations.
My graphic design began as a trial by fire. In 1996 I sold signs door to door to small, local businesses, like bars and tire shops. I bought a laptop and learned Corel Draw, just well enough to sit in their establishment and design a sign for them, in about an hour or two.
By the time I had my 21st birthday, I had had more cars than birthdays. Buying and selling cars became a hobby of mine.
When I turned 18, I started selling new & used cars at a dealership in Wisconsin. I worked for a Chevy dealership for a brief time, but found greater success at a Ford dealership on the other end of town. In fact, at 18 years young and green, I sold 9 cars my first week on the floor!
A couple years later and I had the opportunity to work as a car wholesaler. This privilege allowed me to go to special dealer-only auctions and buy and sell cars to local used car dealerships.
The company I worked with also accepted donated cars on behalf of The American Cancer Society, The American Diabetes Association and the Humane Society in Santa Clara.
---
My Professional Interests
I enjoy learning and teaching others. Specifically, I enjoy learning about:
Digital Marketing
Web Design & Development
Business Strategy
Branding
---
About this website
At VanBogelen.com I write about work and life. I provide simple DIY solutions to digital marketing and website related issues.
I have quotes, interviews and brief statements of wisdom written by mentors whether personal or well-know personalities.
---
My Family
I'm blessed with four children and a beautiful, loving wife.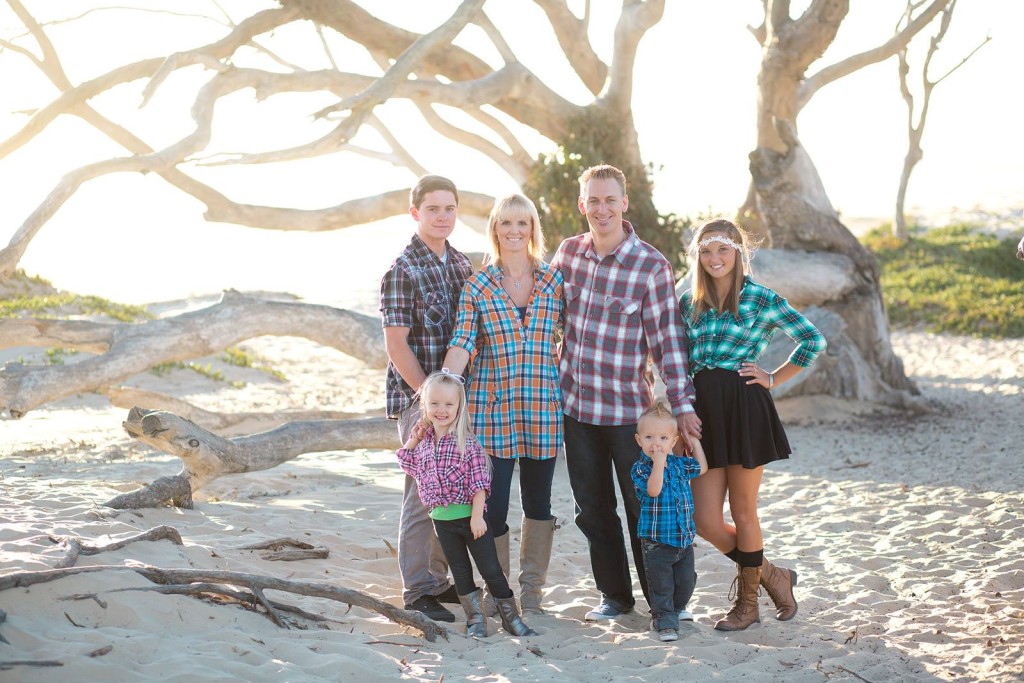 We live near San Luis Obispo, CA, in a little town Grover Beach. We're within a couple miles from the beach, a unique location that allows people to drive on the beach. It's a wonderful place to call home. I'm blessed.
---
Connect with me
https://www.linkedin.com/in/danielvb
https://www.facebook.com/vanbogelen